Moving to a new state, especially if you have a family, can be pretty challenging. Even when you narrow down your choices and get to the final two, things don't tend to get any easier. But you don't have to go through this alone!
If your final choice came down to choosing between Washington or Oregon for your next family relocation, we're here to help you. We'll let you know the pros and cons of both options, and hopefully, that will help you make up your mind.
Washington vs. Oregon – which one to choose for your next family relocation?
Washington vs. Oregon – now this is a tough one. Both of these states have plenty to offer for families. This doesn't make this choice any easier. Plus, what works for your family might not work for another one. So, this decision is highly subjective and requires thorough research and comparison of both places.
So, before you start researching reputable movers, you need to focus your attention on figuring out where you want to settle in the Pacific Northwest. To help you, we've prepared the pros and cons of both options.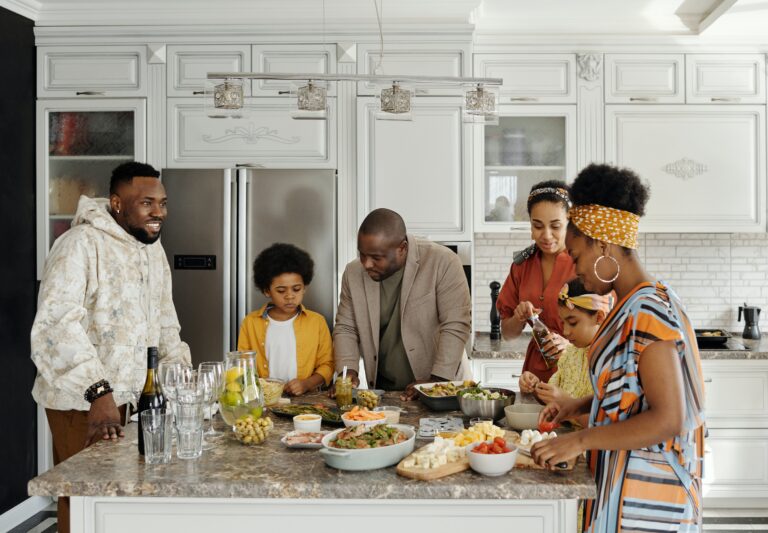 Pros and cons of family relocation to Washington
Here are the pros and cons of choosing Evergreen State for your next family relocation.
Pro: Washington is beautiful
It's safe to say that the Evergreen State is one of the most naturally beautiful states in the US. How could it not be when it's home to over 100 mountains? Plus, it's also in such proximity to the Pacific Ocean, so if you get bored of the mountain views, you can quickly treat yourself to a sunset on the beach.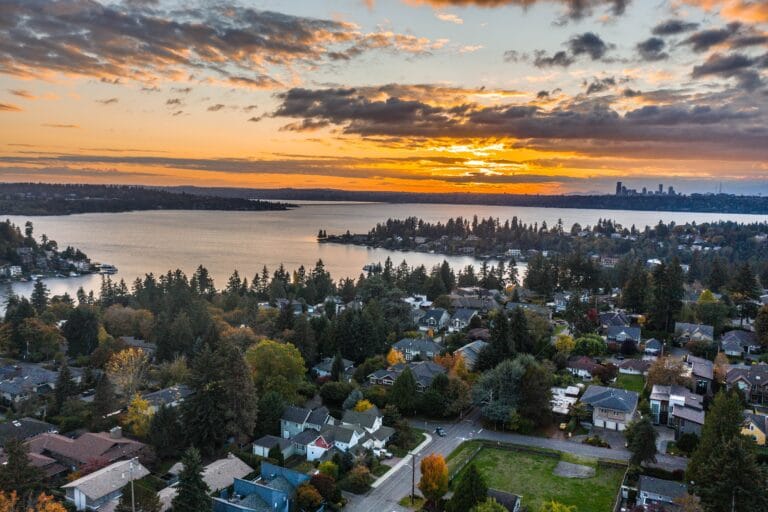 Therefore, if you and your family enjoy outdoor adventures, moving to Washington might be a perfect choice. Whether you love winter sports or are more of a summer fan, the Evergreen State has got you covered. There's a good chance this made you start thinking about finding a perfect property in Washington!
Con: Washington is also very expensive
If you want to call Washington home, you'll have to be ready for the high cost of living. This is especially true if you are looking to move to Seattle. For instance, the rent price is 80% higher than the national average. But do keep in mind that the average salary in Seattle is around $70.000, which you'll have to agree is a pretty good number.
On the other hand, there are many equally beautiful but much less expensive places to settle in Washington. They might be even better options for raising a family. For instance, Tacoma has much more to offer than just a stunning view of Mount Rainier (although that would suffice). And if you're looking for a small-town feel but all amenities a big city has to offer, Spokane could be your perfect choice.
Pro: If you're in tech – you're in luck!
If you're in the tech industry, you'll be happy to hear that Washington has to offer plenty of job opportunities waiting for you. Due to being one of the fastest-growing tech hubs in the US, Seattle is being compared to Silicon Valley.
Even if you're in a different industry, don't be discouraged, as Washington is ranked the fourth-best state to find a job. As this state has a strong economy, finding a job shouldn't be difficult no matter your branch. But don't start looking for your perfect movers in databases of the best moving companies such as verifiedmovers.com just yet. You still need to know what makes Oregon such a great state for your family and then make your decision.
Pros and cons of family relocation to Oregon
Here are the pros and cons of moving to Beaver State with your family.
Pro: Oregon is gorgeous, too
Living in Oregon comes with access to stunning nature and gorgeous views. Everything is green and lush, and Oregon's mountains and lakes will leave you speechless! If you love outdoor adventures, you'll never be bored. From adventurous hikes in the summer to mastering the slopes in the winter, Oregon has everything.
On top of that, Oregon is home to some of the world's most beautiful beaches. With over 360 miles of coastline, you'll never be without a new place to explore. Along Highway 101, which takes you the entire way, you'll be able to explore the Columbia River and aquariums along the ocean. 
As well as its neighboring State of Washington, Oregon comes with a pretty high cost of living. Even though living in Oregon comes with no sales tax, property and income tax rates are some of the highest in the US. However, the great news is that Oregon offers plenty of job opportunities. In fact, in October 2021, the state had more job openings than people looking for work. 
So before choosing a perfect place to settle in Oregon with your family, you should consider the following:
Make sure to find a job before your move. 
As rents are pretty high, perhaps you should consider investing in a property. Before you do so, thoroughly analyze your finances first, determine a realistic budget, find a lender, and get pre-approved for the mortgage.
Make sure you include all potential expenses into your budget. For instance, if you are in for a cross-country relocation, you'll need assistance with the transfer, so you'll have to hire professional interstate movers in Oregon. You might also need to rent storage or pay for an overnight stay. Taking even the most minor details into consideration can help you organize a more budget-friendly relocation.
Pro: Oregon is one of the greenest states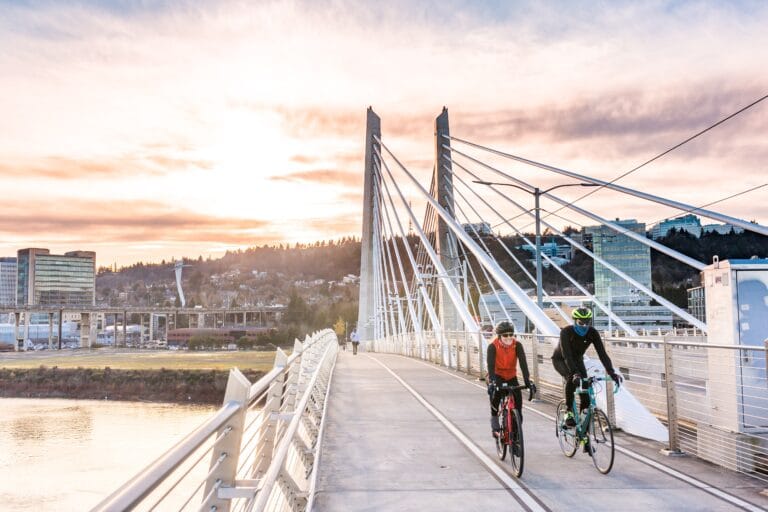 People in Oregon genuinely love and care about the environment. This state has one of the lowest carbon footprints in the entire US. It actually ranks 5th, and all thanks to its eco-conscious citizens. You'll be amazed by the gorgeous environmentally-friendly buildings you'll see around Portland and other cities.
The state is also doing its best to enforce policies and programs to ensure Oregon is as green as possible. In fact, the governor put measures into place to help the state massively reduce emissions by 2035.
So what will it be – Washington or Oregon for your next family relocation?
We hope our article helps you make the decision between Washington or Oregon for your next family relocation. However, given how significant and life-changing a decision this is, make sure to thoroughly consider both of your options, do extensive research, and, of course, include your loved ones in the final say. Whichever state you choose, join the clever neighbor community and be up to date with all relevant information about your new city!