Have you ever dreamed of living on the West Coast but could never pick a good city for it? Don't worry. We can help you find the best places to live in the Pacific Northwest that most people overlook. Yes, there are small, charming cities and towns that you should look at besides the famous Seattle, Portland, or Vancouver.
Furthermore, the people who live in these cities are happy and content with their lives and would not trade them for any large metropolis, and we couldn't agree more. As impressive as the Seattle Space Needle can be, waking up to a postcard view of the mountains is unbeatable. Therefore, let us see what cities in the Pacific Northwest might become your new home.
If you find it hard to give up your big city life, you can move to Boise and live in a big city with a charming small-town feel. Idaho's capital city offers great weather all year round, lots of outdoor activities, and a growing art and culture scene. Boise is a family-friendly city that offers fun activities for kids and parents at the local zoo, aquarium, and multiple museums. Furthermore, there are enough shopping facilities, public markets, wineries, breweries, and restaurants that need a visit. Additionally, Boise is a safe city that is constantly developing, providing plenty of job opportunities, and keeping the unemployment rate low. In short, Boise has a lot to offer. We are sure that you will find Boise to be a beautiful and vibrant city to call home.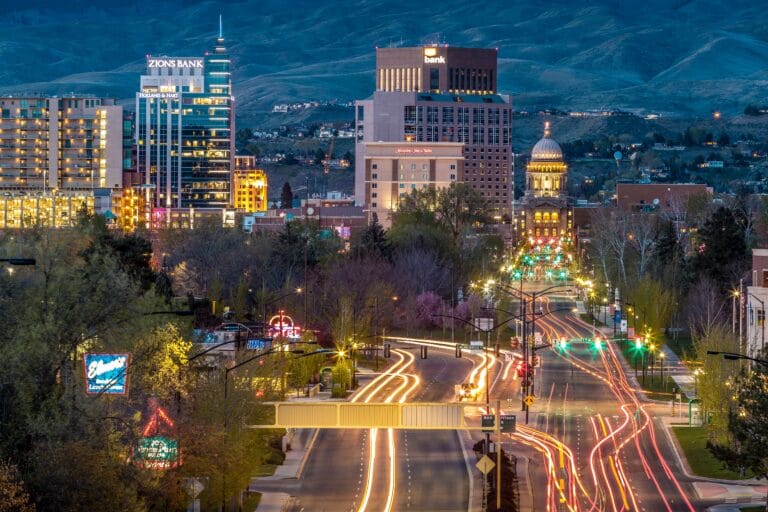 If you love to live in the Pacific Northwest, Salem is one of the best places you could choose. It is Oregon's capital city, near Portland, and only an hour from the Cascade Mountains. Also, it is an affordable city with family-friendly neighborhoods and lots of educational opportunities. Salem's parks, such as the Bush Pasture Park, can provide a variety of outdoor activities for people of all ages. For instance, you can go for a picnic in the meadows, go for a walk, bike, or roller-skate. In addition, you can visit the local museums and learn about the history and culture of the area. The capitol building, the Punto Art Museum, and the Salem Witch Museum are just some of the honorable mentions. So if you like to live in a chic town with endless opportunities, Salem is your best pick.
Redmond is a city in Washington, just 16 km away from Seattle. It was founded in 1871 as an agricultural and fishing hub and was initially named Salmonberg for understandable reasons. Today, it is a fast-growing city that offers an urban combined with a suburban feel. The local high-tech industries are flourishing, and the community is highly educated. For example, more than 40% of the residents have a master's degree. Furthermore, the city abounds in restaurants, cafes, bars, shops, good schools, and recreational opportunities.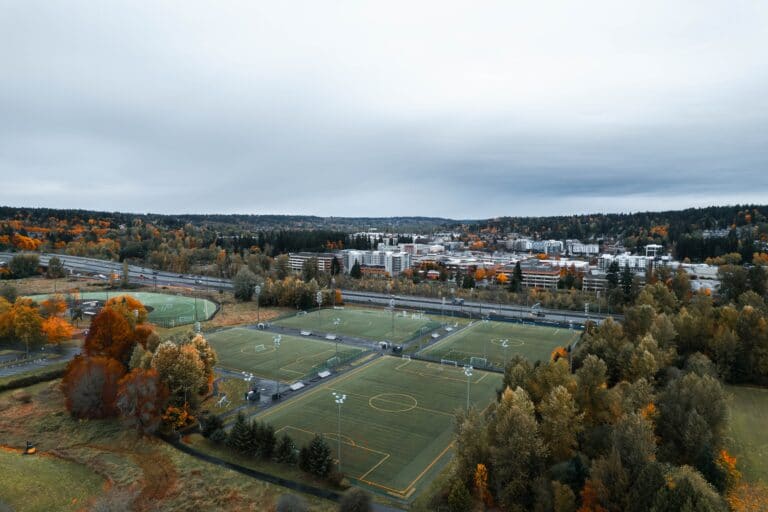 Not to mention that this city is always one step ahead of time, with fantastic amenities and businesses that thrive on making people's lives easier. For instance, if you need to move, remodel, or just clean your house, you can reach out to a moving company that will help you go through the whole process easier. If you need extra storage space, ask for a portable self-storage box, and they will deliver it to your home. This is a great way to get your things out of the way and still have everything within reach. Your belongings will be safe until you need them again.
Squamish, British Columbia
If you're seeking nature, Squamish is an outdoor lover's paradise. This small town in British Columbia has more than 1200 trails where you can go biking, climbing, windsurfing, hiking, rafting, or skiing. And these are just some of the activities you can do outdoors. Other entertainment options in town are just perfect for lazy days or weekends. For instance, you can visit the Railway Museum, the Britannia Mine Museum, the Brackendale Art Gallery, or the Squamish town hub. Not to mention tasting the delicious local cuisine at one of the numerous restaurants or sipping a cup of coffee in a charming cafe. As you probably concluded by yourself by now, Squamish is one of the best places to live in the Pacific Northwest.
We turn our attention again to the Evergreen State and choose to talk about Tacoma. This city is located just 20 minutes away from Seattle and offers stunning mountain and Puget Sound views. Here, you can have great outdoor and indoor activities. For instance, outdoors, you can visit the local zoo and aquarium, walk down the beautiful beaches, and have a picnic in the park. Or, if you want something more exciting, you can go camping, hiking, or rock climbing on the beautiful Mount Rainier. For a taste of culture and art, you can check out the Museum of Glass, America's Car Museum, the Tacoma Art Museum, or the Rialto Theater. And for a good meal, you can try the different seafood dishes at the local restaurants. To summarize, Tacoma can be a fantastic city to live in for any type of person.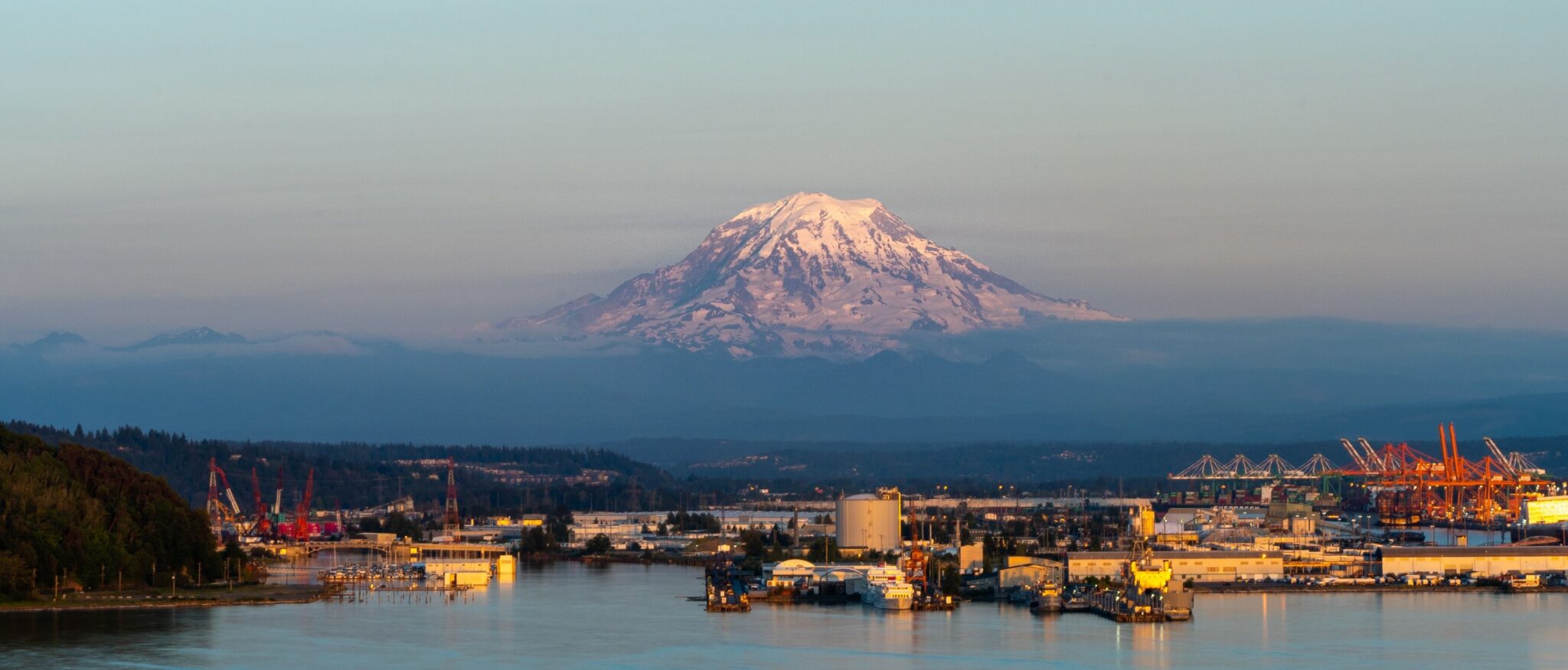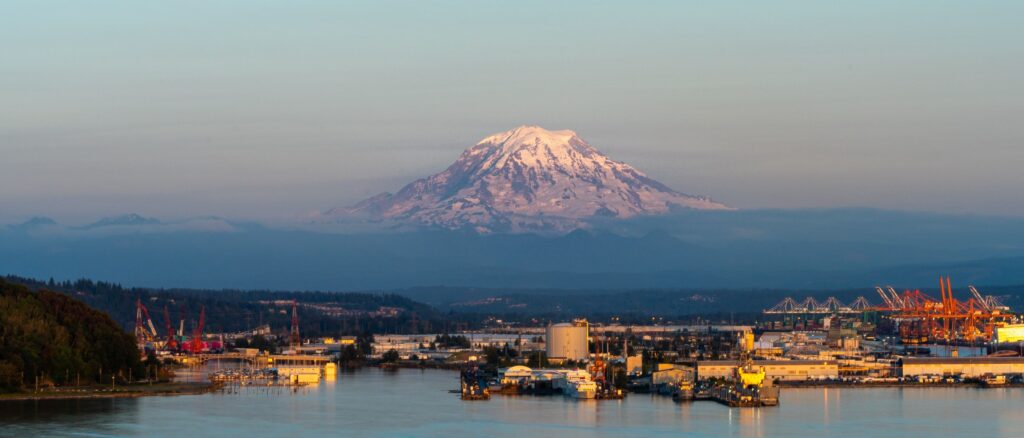 Why live in the Pacific Northwest?
When considering places to live in the Pacific Northwest, it's important to look at the best options, and consider what you need, like, and dislike. This part of the country abounds in housing options for any pocket and every need. There are cities perfect for aspiring singles, young families, or retirees. In addition, in this part of the country, you can find towns with some of the most beautiful views in the country. Majestic mountain peaks, lush forests, breathtaking waterfalls, picture-perfect coastlines, and sandy beaches make the Pacific Northwest unique. Also, the history and culture of the region can satisfy the hunger for knowledge of any visitor. Not to mention the tasty local food and homemade wines and brews that will satisfy any craving. In conclusion, we sincerely say that the Pacific Northwest is home to some of the best places to live in the USA.