Shi Shi beach is a special Pacific Northwest beach. From looming sea stacks to moody skies you will have the full Washington coast beach camping experience. This hike can suit anyone from the beginner backpacker trying out their overnight pack for the first time to the well seasoned veteran looking for remoteness and ocean energy. With minimal cell reception, a cool sea breeze and an open coastline you will be sure to find peace and quiet at Shi Shi.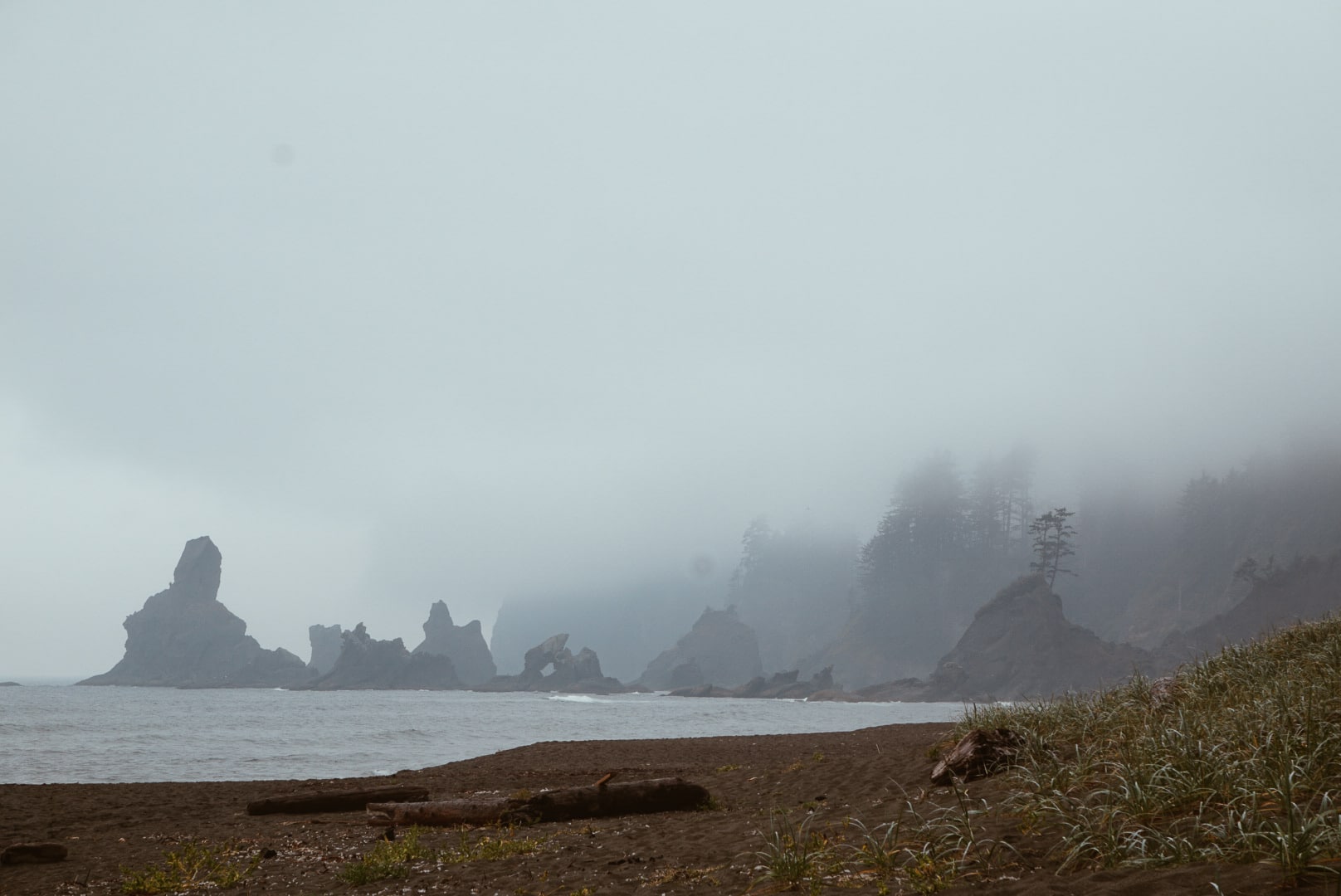 Things to know about beach camping
Beach camping is unique in that you will be sure to get sand in everything, everywhere… and somehow all of your belongings will end up damp by the end of the trip. That being said, make sure to pack quick dry clothing, warm, wind-breaking layers and a tide chart. It is important to be aware of the tides as well as safe spaces to set up camp to avoid getting in a dangerous situation (e.g. waves crashing in on your tent in the middle of the night) due to a miscalculated high tide. See Washington's tide chart for the Shi Shi beach area here.
It is possible to have a campfire on the beach as long as there is not a burn ban in effect. The only catch: drift wood is the only option for you, which means no foraging in the woods bordering the beach for downed branches.
Trail description
The hike into Shi Shi to your campsite can be as little as 2.5 miles or as long as 5 miles depending on where you decide to settle in for the night (.5 of those miles comes from the beginning walk to the trailhead from the nearest parking lot). The trail itself is a fairly flat 2 miles from the actual trailhead down to where you are spit out onto the beach. The first half of the hike is a pleasant stroll on a series of elevated boardwalks and wooden bridges inside a dense, old growth forest. The second half of the hike opens up into a newer growth forest with a wide, perpetually muddy trail. Be sure to wear shoes that you are comfortable getting very dirty. Once you have finished stomping through the mud, you are rewarded with your first glance at the Pacific Ocean. Minutes later, you will come to a set of steep stairs bringing you down to the beach. Once at the bottom you are free to continue south to choose a campsite either tucked in the shaded woods or exposed to the elements of the beach. Both are great options!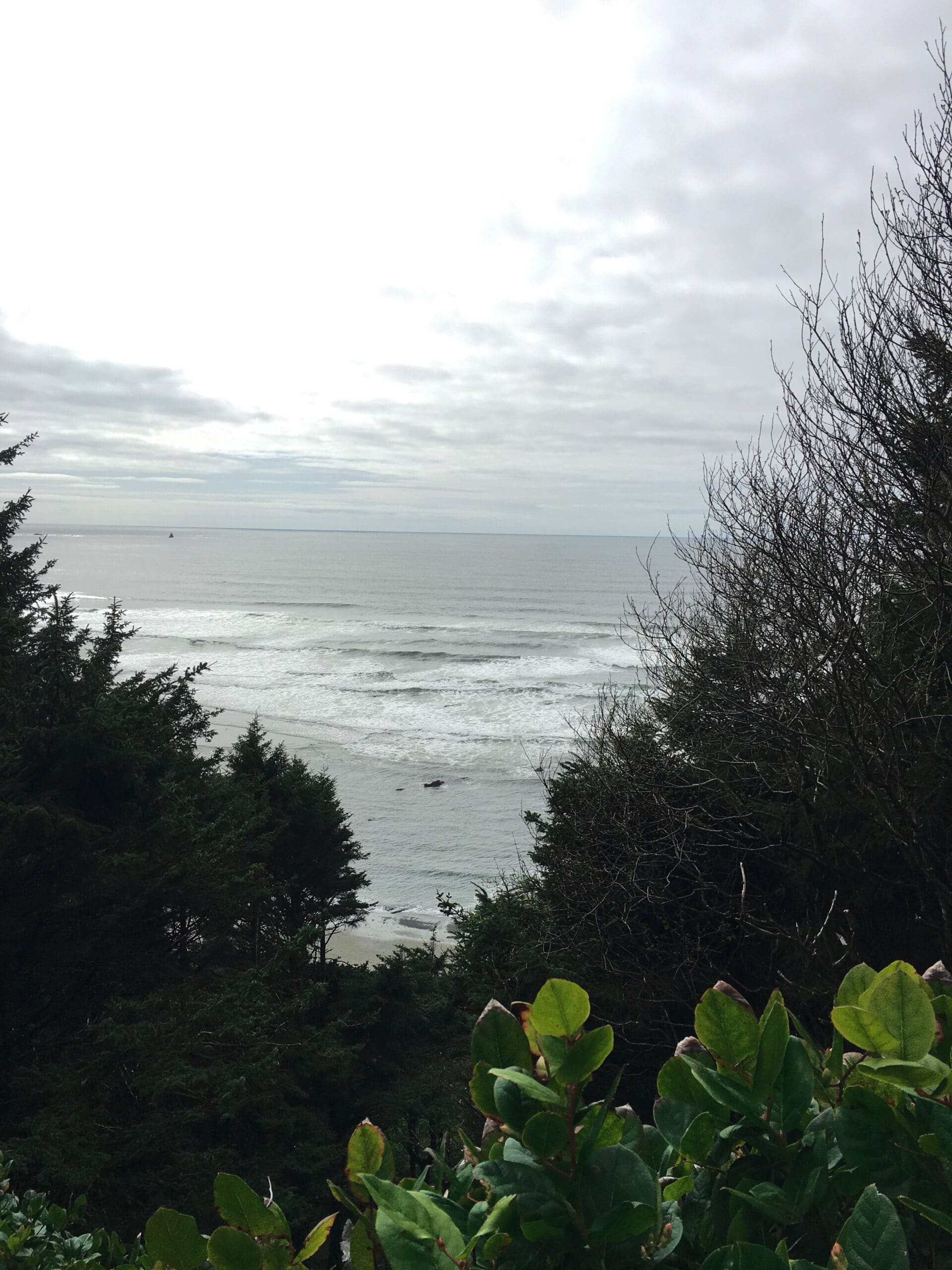 If you continue hiking on the beach you will come across Petroleum Creek, ironically a great resource for drinkable water, just be sure to filter/boil it. This is about 1.3 miles from the bottom of the stairs. Continue another mile and you will find yourself at the astounding Point of Arches – one of the many gems of the Pacific Northwest. This grouping of sea stacks will be sure to stop you in your tracks as you look up to these peaceful giants surrounded by crashing waves.
Point of Arches
The Point of Arches is a breathtaking sight, even better during sunset. While at Shi Shi beach be sure to take a walk to see the giant sea stacks, perhaps after shedding the backpack and setting up camp for the night. If tide pools or photography are interests of yours, the Point of Arches will not disappoint. While visiting and exploring this part of the beach take caution and be sure to double check the tide charts to ensure that you can safely get back to your campsite. See Washington's tide chart for the Shi Shi beach area here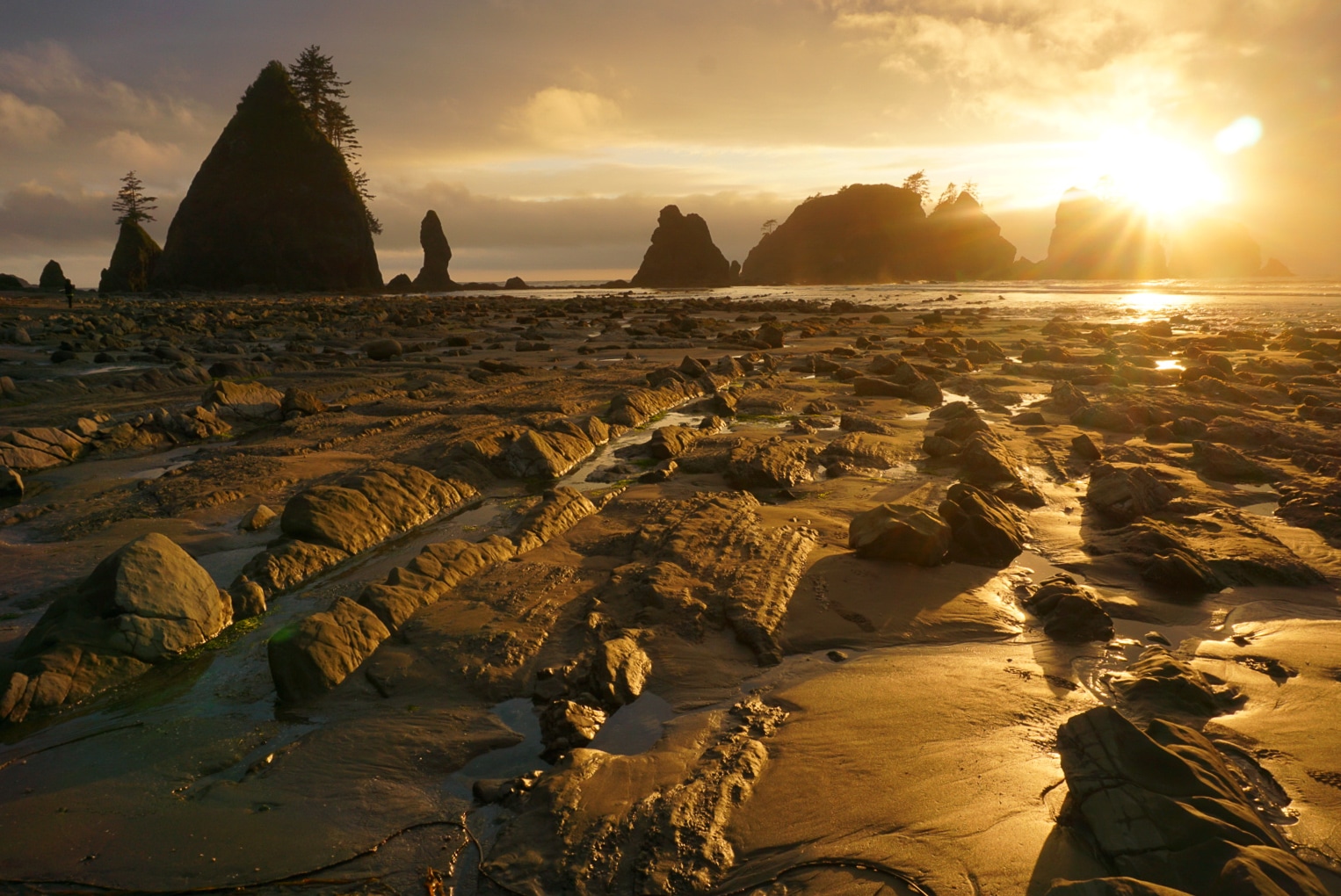 Wildlife
Shi Shi beach is full of wildlife. Take a walk to the tide pools to explore the marine ecosystems or continue a walk down either direction on the beach. Look up at the sky and you are likely to see eagles, herons and sea birds. Sea otters, coyotes and seals are also known to frequent Shi Shi beach. If you are lucky you may even have the opportunity to spot migrating whales, so keep an eye out.
The wildlife at Shi Shi is very fun, but it is still wild. Be sure to keep a safe distance! A bear canister is required and can be rented from the Olympic National Park Visitor Center. While a bear encounter may be extremely unlikely, you may find yourself defending your food against other critters like deer, coyotes, eagles and raccoons.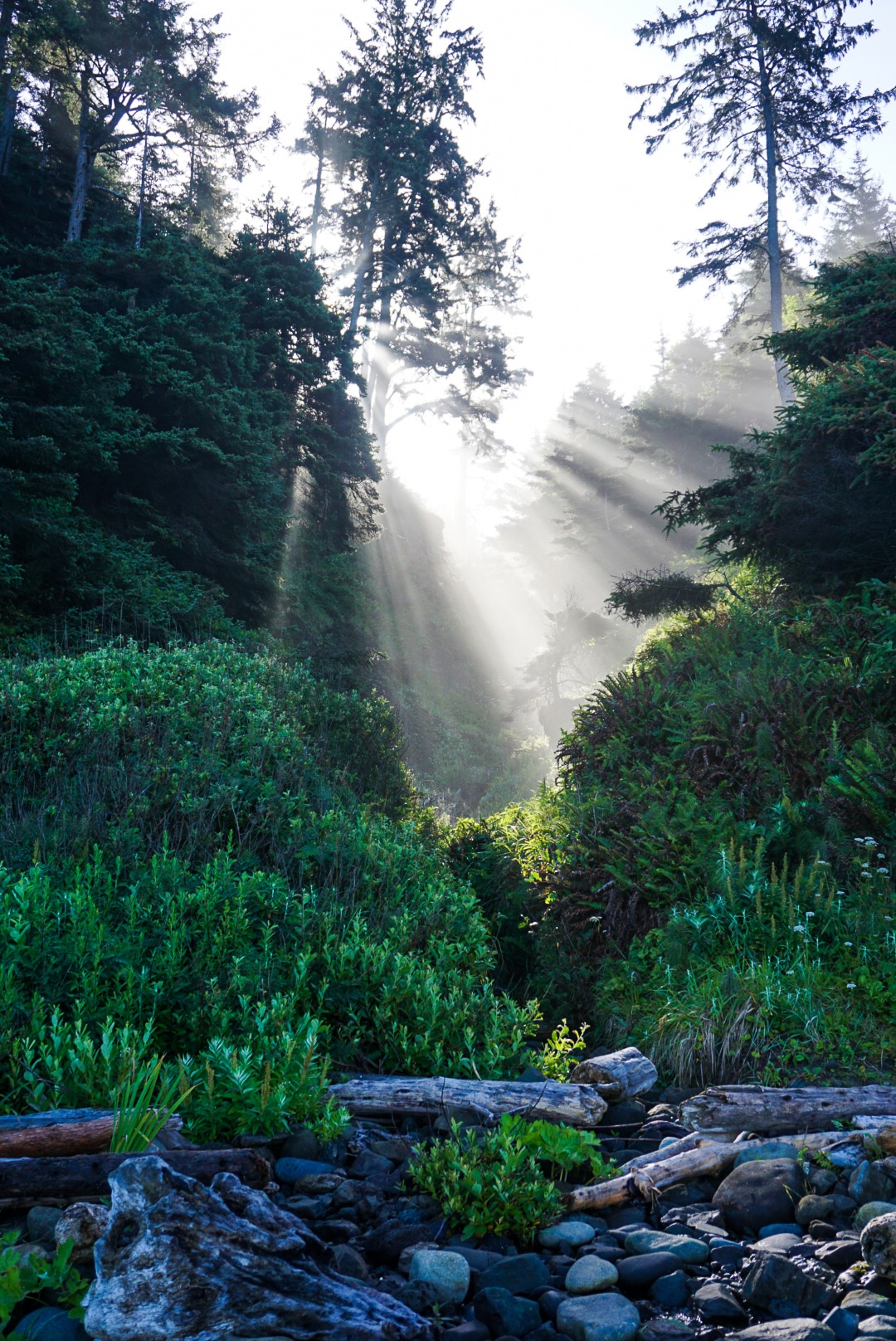 Parking logistics & necessary passes
When visiting Shi Shi beach you will be required to have two different passes.
The first pass you will need is an Olympic Park wilderness permit from the National Parks Service. This can be purchased with your bear canister at the Olympic National Park Visitor Center in Port Angeles or Forks.
The second pass you will need is the Makah Recreation Pass. This can be purchased for $10 at the Neah Bay General Store, the Mini Mart, Marina or Museum.
Once you have both passes you will need to find a space to park. The trailhead does not allow for overnight parking so take this into account as you head towards your final destination. On the way to the trailhead there will be a few private properties that allow backpackers to park for a small cost, cash only. The most popular lot/yard happens to be the closest to the trailhead… but still adds .5 miles of cement walking to the trailhead. First timers may want to take the extra minute drive to identify the trailhead, then backtrack to park, just so you know what's in store.
What else?
If you happen to have a high tolerance for cold water and don't mind lugging a board in 3 miles, Shi Shi does have a decent surf break. Just make sure you've called local shops to get the low down; hint: watch for rocks. Skim boarding, frisbee, and kite flying make for other fun beach entertainment.
Cape Flattery
If you have it in you, one last, quick walk/hike to Cape Flattery will be worth your time. Cape Flattery is the most northern tip of the contiguous United States. While at Cape Flattery you will be sure to experience the expanse and power of the Pacific Ocean. This is also a popular whale watching spot during seasonal migration periods.