If you're looking for a stretch of beautiful beach on the Washington coast, find your way to Ocean Shores. With 8 miles of sandy beach to roam, wildlife viewing areas, clamming and fishing beaches, and plenty of family friendly activities, Ocean Shores offers something for everyone.
Ocean Shores lies in the migratory path for several species of whales. Walk along the narrow strip of beach leading out to Damon Point and keep your eye out for migrating humpback or gray whales, or those easily identifiable black and white orcas. This 61-acre spit is also known as a place for spotting bald eagles and snowy owls. And don't forget to look down, because this is a premier Washington beach for agate hunting.
If you'd like a chance to get up close and personal with our region's massive marine mammals, consider booking a whale watching charter out of Grays Harbor. The view of the Olympic Mountains is gorgeous from out on the water and the sunsets are an added bonus.Another great location for observing wildlife is in the ​​Oyhut Wildlife Recreation area, where you might catch a glimpse of western snowy plover nesting along the sandy beach. Check out our full guide to visiting the Oyhut Wildlife Recreation Area before you visit.
If fishing and clamming is more your speed, you have several options. Areas of Damon Point, Oyhut Wildlife area, and Bottle Beach/Ocosta on the opposite side of Grays Harbor are great clamming locations. Always consult the Washington Shellfish Safety Map before harvesting shellfish to be sure harvesting is legal and safe. 
Chinook and Coho salmon fishing in Grays Harbor is especially good in the summertime. If you are without a boat, Westport Jetty provides a great option for fishing as well as great views across the water. Lingcod and rockfish can be caught just off the jetty. Check out Washington Department of Fish and Wildlife for more details on fishing locations in the area. 
Another option for anglers without a boat is to catch a fishing charter. Since it is such a great fishing location, there are many charter options for you leaving out of Westport. If you opt for the charter, don't forget to enter the fishing derby. Over $60,000 in prizes are awarded each season.
There are several options for lodging for your whole family. Check out our post on the 8 Great Hotels in Ocean Shores. If you're looking for something adventurous, that brings you back to your weeks spent at summer camp as a kid, consider trying out the yurt life. Twin Harbors State Park and Grayland Beach State Park near Westport offer family style yurts, complete with beds, a heater, and electrical outlets. Walk the beach, roast s'mores on the fire, then cozy up to sleep with more comfort than traditional tent camping.
With your lodging sorted, it's time to fill your daytime with fun. Fishing and whale watching are great family activities, but there are plenty of other activities available in Grays Harbor.
Classic family fun is available at Playtime Family Fun and at Pacific Paradise Park. Here you'll find classics like mini-golf, bumper boats, and go karts. The mini-golf course at Pacific Paradise Family Fun Center is the largest mini-golf course on the Washington coast at 36 holes. If your family enjoys the full golf course experience, head over to Ocean Shores Golf Course for a day golfing in the sea breeze.
Enjoy a Ride on the Beach
Is there anything more picturesque than a horseback ride at sunset with the crashing waves as your soundtrack? This quintessential beach experience is available to everyone, regardless of your previous experience riding horses. You have a few options for taking the family for a magical ride on the beach. It's always a good idea to check in early in your day, because spaces can fill up quickly. Check in with Ocean Shores Chamber of Commerce to see your horseback riding options.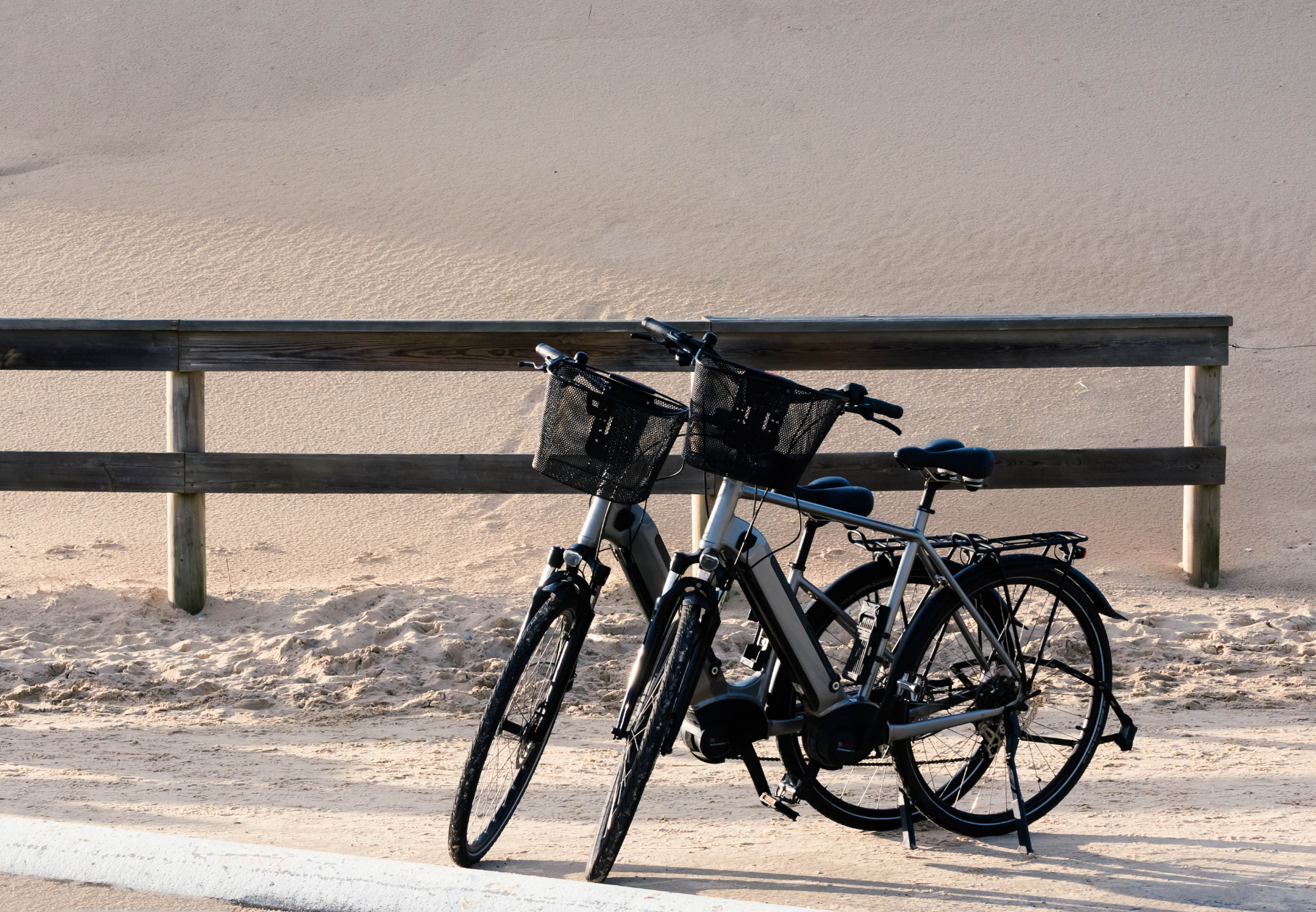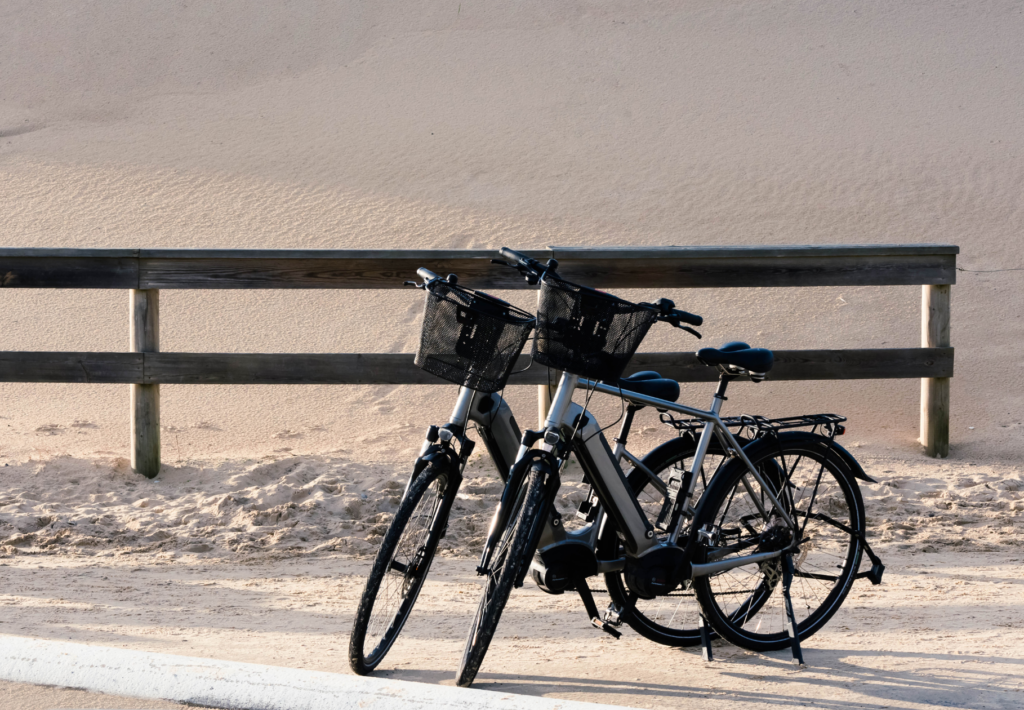 Riding a bike in sand might sound like work, but Electric Beach Bike Rentals makes your experience a breeze. Fat tire bikes stabilize you and electric motors take the work out of pedaling. If it's a sunny day, take one of these bikes for a spin. Electric bike rentals are available on dry days only, so take advantage of the sun and enjoy the full 8 miles of beach on a bike.
Take in the Local History
The Washington Coast has a rich natural and cultural history. Wander through the inspiring exhibits at Coastal Interpretive Center in Ocean Shores and learn something new about the region. Then put that knowledge to the test when you are out enjoying the area, looking for local wildlife. 
Whether you're here for the day or for a week, there is always something fun to do in Ocean Shores. Escape to the beach, escape the hurry, and breathe a little deeper for a while. 
For tips on where to eat while in Ocean Shores, check out our guide to 10 Ocean Shores Restaurants to Experience.